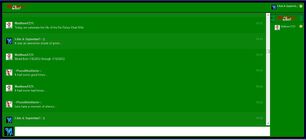 The No Rules Chat wiki is a wiki that was made by Matthew1231 on July 8th, 2012 and lived until July 10th, 2012. He is the father of this wiki.
He was a good wiki, but sadly few visited. Matthew1231 was forced to close it, but we had a lovely funeral for him.
Those who attended were:
Matthew1231
I Am A Superstar!! : )
~PoundtheAlarm~
Katelyn.danita
We had a moment of silence for him, and then his beautiful baby IP was born, this very wiki!! We are so blessed to have this and hopefully more people will visit this one! :)
Page created by: I Am A Superstar!! : ) 03:27, July 11, 2012 (UTC)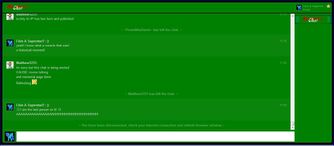 Ad blocker interference detected!
Wikia is a free-to-use site that makes money from advertising. We have a modified experience for viewers using ad blockers

Wikia is not accessible if you've made further modifications. Remove the custom ad blocker rule(s) and the page will load as expected.