hahaha, i am! here are soome epic random words: eyeballsack and penii, i hope they become famous. poop lol
popopopopooop
hahahahha im immature
want funny picture?
ok dork nice guy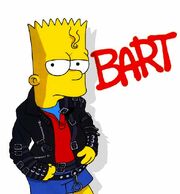 happy now?!?!
lol jkjkjkjk
i am sometimes mean
but i don't mean it
ignore the strikethru
bye bye, penii!
lol dat rhymes
by Ilovebartmorethanyou16 14:57, August 5, 2012 (UTC)
Ad blocker interference detected!
Wikia is a free-to-use site that makes money from advertising. We have a modified experience for viewers using ad blockers

Wikia is not accessible if you've made further modifications. Remove the custom ad blocker rule(s) and the page will load as expected.