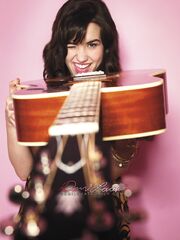 Demi is one of my fave singers and I think she is so inspirational and strong. :)
Fave Songs!
Edit
Until You're Mine
Here We Go Again
Get Back
La La Land
Fix A Heart
Skyscraper
In Real Life
I Am A Superstar!! : ) 03:27, August 18, 2012 (UTC)
Ad blocker interference detected!
Wikia is a free-to-use site that makes money from advertising. We have a modified experience for viewers using ad blockers

Wikia is not accessible if you've made further modifications. Remove the custom ad blocker rule(s) and the page will load as expected.